No Contact More Secure
Intelligent chip-controlled sensing, extremely fast response, reach out and spray.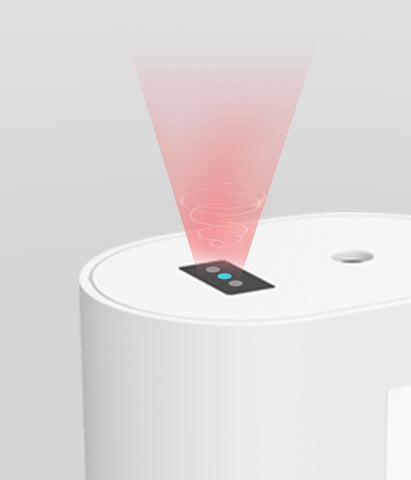 Nanoscale atomization hole, the ultimate atomization, more uniform coverage, more thorough antibacterial.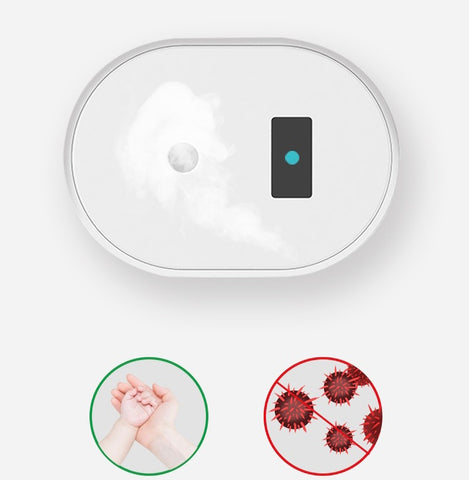 Single spray duration of 15 seconds, automatic stop. The right amount of spray, energy saving and safety, alcohol use longer.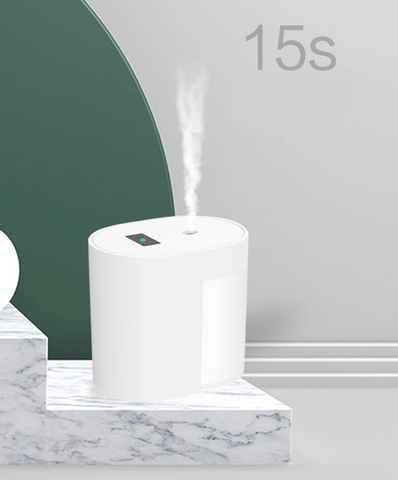 Hand/goods sensor spray disinfection, lightweight and compact, suitable for all environments.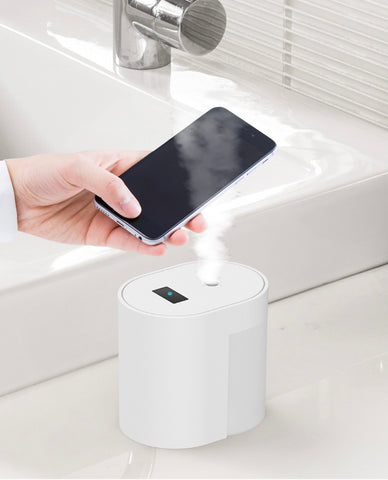 With a built-in battery, it can be used in public areas such as offices, hotels, front desks, restrooms, etc. It can also be used as a battery-operated battery.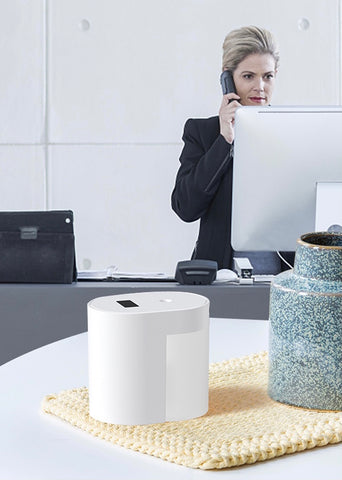 Details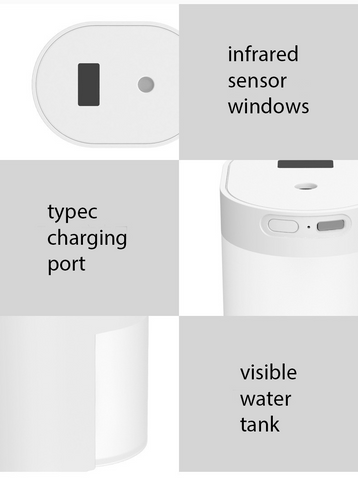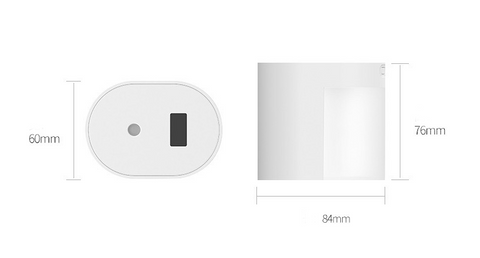 Water tank capacity: 100ml
weight:138g
How to use
Unscrew the water tank and add 75% alcohol concentration up to ¾ of the volume, short press the power on (the induction window indicator lights up for 3 seconds) and the product enters the working state.

To turn off the power, press again briefly.

Place your hand or object 0-12cm above the sensor window, the spray can be turned on after infrared sensing by the main unit, the spray will stop automatically in 10 seconds, if you need to spray again, you need to sensor again.

The product has a built-in battery, please use the DC5V1A adapter for charging, the red light is on when the product is charging, and the green light is on when it is full.
Caution: 
This product does not contain 75% alcoholic solvent (sold separately).
Keep this product away from fire sources.
Do not place on its side with alcoholic liquids.